Scholarships:

There is a limited number of scholarships covering at least half of the registration fee, offered by the School Sponsors. These scholarships are preferentially given to young scientists.
The scholarships should be explicitly requested and motivated in the application (a reference letter of the supervisor is requested). No grants can be offered to cover travel expenses.
Deadlines
January 20 2023 to request scholarship
February 23 2023 for registration
Scholarships will be announced to the selected candidates within the second/third week of February 2023. The students who request a scholarship are invited to proceed with the fee payment only after February 20 2023.
The registration fee (750 euro) includes:
Full board accommodation (lodging, breakfast at San Rocco Center, lunch and dinner). School participants are allowed to have lunch and dinner in any of the restaurants in Erice connected to the "E. Majorana" center. A list of permitted restaurants will be provided upon your arrival.
Coffee breaks, social banquet.
Transportation from airport to Erice and back. You will be requested to provide your flight information before your departure. Be aware that in absence of information a shuttle service cannot be arranged and you must provide a transportation by yourself. Taxi ride can be very expensive.
Accommodation
Please note that days March 26 and 31 2022 are for arrivals and departures.
Participants will be accommodated in rooms with one or two beds, the majority with shower or bath. Local registration and room allocation is upon your arrival on March 26 2023 in the office at "San Rocco", Via Guarnotta 26, Erice, see Map of Erice.
Fee
The fee can be paid by bank transfer. The details will be e-mailed to the participants in due course. It is advisable to make the transfer at least three weeks in advance in order to be sure that the payment arrived in Erice at the start of the School. Evidence of payment (a bank confirmation) must be provided at the time of registration in Erice. Otherwise the Centre will charge you in cash or credit card.
No ATM are now in Erice.
---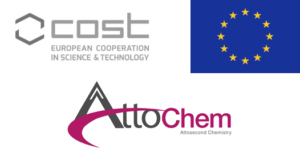 COST (European Cooperation in Science and Technology) is a funding agency for research and innovation networks. Our Actions help connect research initiatives across Europe and enable scientists to grow their ideas by sharing them with their peers. This boosts their research, career and innovation.